Ready Steady Grow! 2019
12th September 2019
Map Unavailable
Date/Time
Date(s) - Sep 12
8:00 am - 10:30 am
Location
Barclays Eagle Lab Manchester
Categories
Description
Ready Steady Grow! 2019 is the best opportunity for entrepreneurs, investors and business advisers to meet and share knowledge on all the exciting funding options and growth financing for start ups and SMEs.
Big things are happening at the Barclays Eagle Lab in Manchester to bring together small businesses, investors, funders, entrepreneurs and business advisers – all in one place to hear expert opinion from SME industry experts.
This event is perfect for:
Entrepreneurs looking to start a business, or access funding to take your business to its next level
Investors looking to invest in the 'Next big thing'
Professional Advisors who want to help SMEs develop and grow.
Through practical seminars, Q&As, panel discussions and networking, participants will review a wide range of funding options, including the government-backed Enterprise Investment Scheme (EIS) and Seed Enterprise Investment Scheme (SEIS).
We will also explore:
Funding challenges facing small businesses
How to make yourself 'Investor Ready'
How funding options such as the Enterprise Investment Scheme, Venture Debt, R&D tax credits and government funding can support you
How investors and advisors can gain access to exciting new companies with strong growth potential!
Speakers:
Hemant Bedarkar, Seedrs
Hemant is Head of Investor Services at Seedrs, responsible for the flow of capital from institutional and intermediary investors to Seedrs opportunities. This ranges from securing institutional funding for portfolio and platform companies, through to the creation of fund and portfolio services for B2B and D2C investors.
Hemant began his career in finance at Lehman Brothers and subsequently in asset management as a director at Neuberger Berman. Hemant worked across business development roles covering multiple investor channels including: insurers, pension funds, family offices, asset managers, global financial institutions and wealth managers.
Jessica Jackson, Growth Company Angels
Jess has a wealth of experience working with tech businesses and startups, particularly with a focus on positive social impact.Jess has completed many multiple early stage equity investments and managed a portfolio of £5m+ before joining GC Angels. She is passionate about female-led businesses, mentoring and supporting female creatives in managing their business at startup stage as well as running her own side-project, Jess &The Hive. Jess is also leading on a collaborative initiative to bring together female capital and female founders, alongside professional services to create an ecosystem addressing the diversity imbalance in investing. This project will have a unique brand and will be powered by the Growth Company.
Naomi Timperley, Tech North Advocates
Proud to be in the top 50 Computer Weekly Most Influential Women in UK IT 2018. I am an experienced partnerships and engagement consultant with established relationships across the UK. I have extensive experience working with startups and growth businesses particularly in the tech, digital and creative sectors. I was one of the Maserati 100 in 2015 – a definite list of entrepreneurs who support the entrepreneurs of tomorrow. I have been a mentor for 8 years and mentored over 250 businesses. As one of 2 iDEA Industry Ambassadors in the world for the Duke of York's Inspiring Digital Enterprise Award for my work with Wakelet and iDEA, I am big champion of Digital Skills for everyone. I also am a Honorary Industry Fellow at the University of Salford Business School. I sit on GMCA's Innovation Board, the Board of arts organisation Future Everything and am Chair of investment platform Capital Pilot.
Twitter @naomitimperley

Pitching their BIG IDEA!
Reece Douglas, Social Plug
Reece Douglas is a 24-year old Actor & Entrepreneur specialising in the influencer marketing sector. From the age of 13, Reece has been on TV & Cinema screens nationwide playing various roles. Accumulating a large social media following in the process, he soon became an influencer in his own right. Reece has received over £20,000 worth of products with admittedly very little or no return to brands. Understanding the biggest pain-points within the influencer marketing industry, he's now on a mission to offer the most transparent and credible solution to enter the market. A workflow solution that connects brands and micro-influencers at scale. His work has continued to be recognised by UK's media publishers including Manchester Evening News, Business Cloud & Oldham News. To date, Social Plug has turned over +£10,000 and is currently in BETA stage. Received £5,000 in grant funding from Oldham Enterprise Trust and has a user panel including: Skiddle, Hakim Group and Manchester based agency Artisan Digital. Social Plug is currently seeking £50,000 in exchange for 20% equity to bring the software to market.
**Another speaker to be announced!**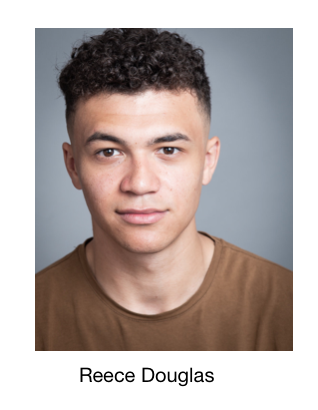 Judging Panel:
Mark Lyons, Praetura Ventures
Mark co-heads the Investment Team at Praetura Ventures, a Manchester based VC that has been supporting entrepreneurs since 2011.
Mark has extensive experience in investing funds, evaluating and managing business opportunities and working with management teams to implement growth strategies. Prior to Praetura, Mark held a Director position at a family office with over £1.5bn of assets under management. Mark trained as a Chartered Accountant at PwC.
James Merryweather, KM Capital
James is responsible for the daily running of KM Capital, a tech-focused seed investment fund based in the Northern Quarter of Manchester and affiliated to the Kamani Family Office. James is responsible for deal origination, screening and execution as well as maintaining relationships with other VCs and accelerators and driving the fund's processes and broader strategy. The fund sources opportunities nationally but has invested heavily in London and is still looking for its first local investment.
Patrick Molyneux, Acceleris Capital
Patrick Molyneux is Corporate Finance Director at Acceleris Capital, a fellow of the CISI and a committee member on the EISA. Patrick began his career in industry, working at a technology startup in the North-West. The company grew to a substantial exit which provided first-hand experience in growing, funding and exiting a technology SME. Patrick now lends that experience to the Acceleris range of clients, managing fundraises under SEIS/EIS alongside debt and private equity transactions when appropriate. Patrick also advises on business and funding strategy as well as developing web software when required, including the bespoke development of investment management software for a leading UK institution. Acceleris focus on disruptive technologies with potential for global impact, this makes the Enterprise Investment Scheme an invaluable tool in delivering growth, value and sustainable SMEs. Acceleris sector focus includes drug discovery, cleantech, fintech, high technology, biotech and software.