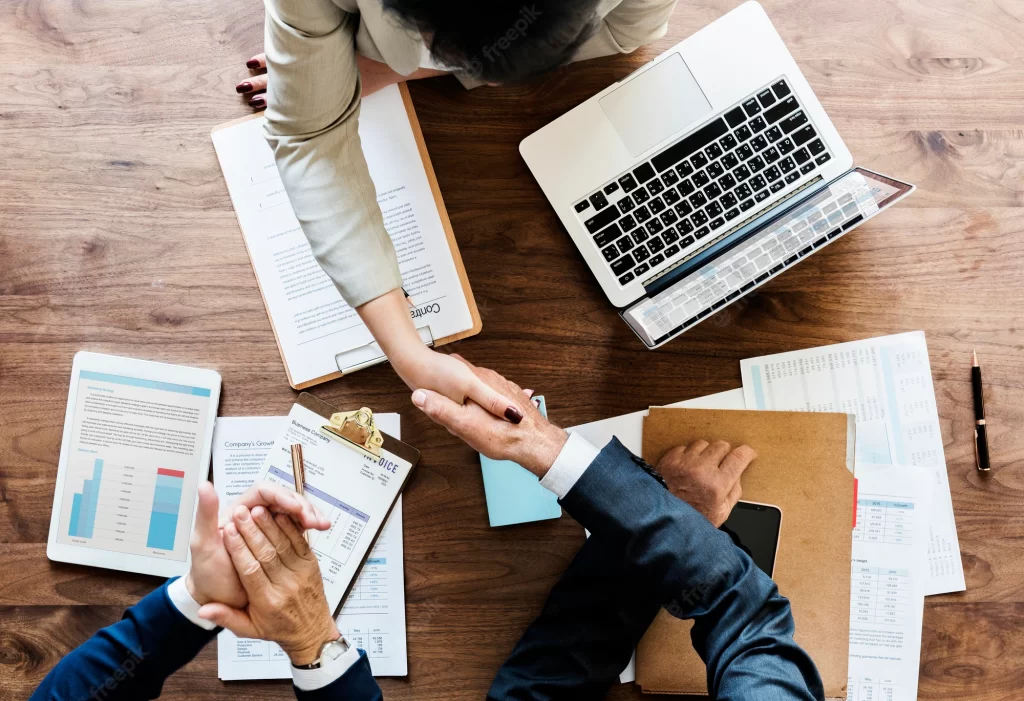 No matter your age or standing, there is potential to turn a passion or skill from your professional or social life into a bright business idea.
Whether you had the idea of starting your own business this morning or ten years ago, you have an itch to scratch. It's time to jump in and get started.
But how will you make the jump from an employee to a business owner? How are you going to transform your ideas into a business?
NorthInvest is a not-for-profit organisation which provides straight-talking, free, expert, investment readiness advice to individual startups and groups of founders via our network of partners. Within our walls, we have witnessed new brands grow into thriving industry leaders and professional partnerships thrive.
However, we have also seen the daily reality of the trials of managing a new company, whether it is a one-person or a small team. Especially in the early beginning of your career, it can be quite stressful to balance your workload, finances, professional relationships, and business administration.
There is no surefire formula for instant success, but you can accelerate the growth of your business with the 10 tips for a successful startup from NorthInvest:
1. Start with a Solid Plan
Every successful business begins with a good plan. Creation of a small business plan forces you to be more detailed about your concept and how you will structure, finance, operate and sustain the company. It should include both your short-term and long-term objectives.
2. Solve a Real Problem and Meet Real Needs with Your Product
You can have a creative, fascinating, and inventive idea or product, but the most crucial component of success is satisfying the real need of your target market. Successful businesses satisfy customer demands and are flexible enough to adjust to changes in these needs.
3. Pursue Investors/Funding
Regardless of how brilliant your business idea is, one critical component of startup success is your ability to get adequate capital to start and expand the business. Northinvest network can be used to start the process of personal introduction and attract the attention of angel investors. However, entrepreneurs must recognise that acquiring startup finance is never easy and usually takes longer than expected.
4. Surround Yourself with the Right People
Being an entrepreneur is challenging, therefore you need to surround yourself with the right people. During the initial growth stage, mentors and strategic partners will become extremely important. Also, when it comes to hiring, choose people who share the same vision to start your business with like-minded employees.
5. Lean on Your Network
Professional network is the way forward. Business is all about connections you have since your network will propel your company to the next level. The power of word-of-mouth marketing has never been stronger. Nowadays, 88% of individuals trust online consumer evaluations as much as they do recommendations from family and friends.
6. Identify Your Competitors
To understand your market, you must identify all competitors, including who they are, their strengths and weaknesses, and the potential ramifications for your company. Every firm faces competition; your plan should demonstrate that you have a clear strategy in place to cope with your competitors.
7. Choose the Name Carefully
A unique name will help you to stand out from the crowd. Once you have decided on one, make sure it is not already registered at Companies House, social media channels, domain name directories, or intellectual property registries. You will begin building your brand from the early start and finding that your company name is already in use elsewhere might be disastrous.
8. Protect Your Intellectual Property
Your intellectual property (IP) is the most valuable asset you own. To ensure the long-term survival and success of your business, you must recognise and protect the intellectual property you produce.
9. Embrace Innovation
Do not limit your ideas. Always think about the "next big step" that has the potential to transform the business industry. Numerous startups have drowned in the flight stage and achieved a commendable turnaround. There may be moments when you have to explore other alternatives and put everything on hold in order to devise a new strategy.
10. Build a Startup Around Your Passion
It takes a lot of work to launch and run a successful business. If you enjoy what you do or the reason you do it, you are more inclined to put up the required effort.
We may offer you the opportunity to turn your idea into a successful business by providing you with support and assistance to find funds for your startup. NorthInvest connects people and ideas, linking together the region's uniquely innovative potential, which is currently dispersed across diverse and growing urban hubs.