Flight Club Investor Series 101: Building Angel Syndicates
17 November 2021 , 1:00 pm

-

2:30 pm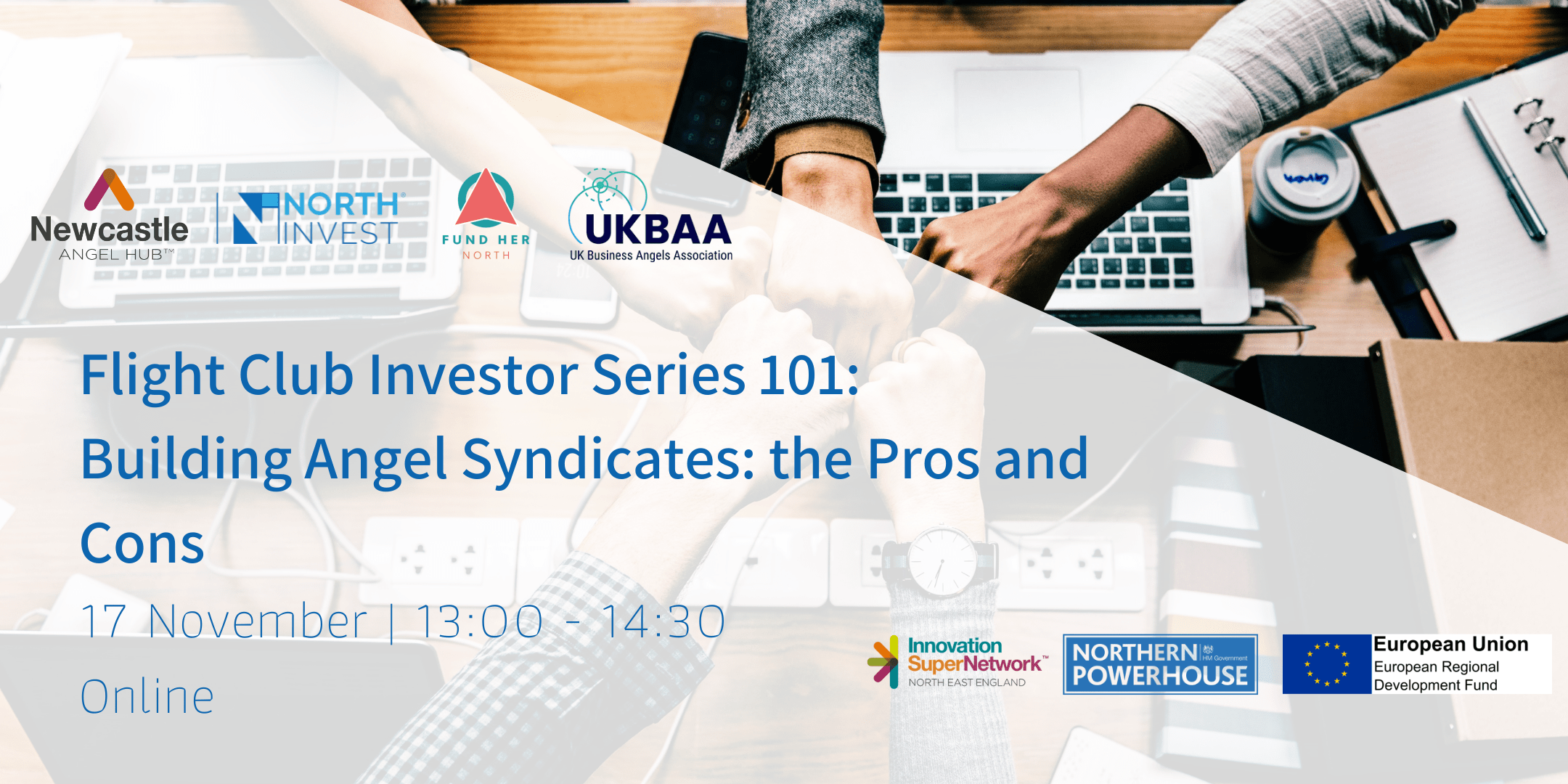 NorthInvest, Newcastle Angel Hub & UKBAA welcome you to this event to look at the who, what, why and when of building out an angel syndicate
Following the success of Angel Investor workshops hosted last year NorthInvest is excited to launch Flight Club, an educational resource with the purpose of helping prospective business angels to 'spread their wings and take flight', becoming a more confident and educated angel investor.
Delivered jointly with the Newcastle Angel Hub and UKBAA, a revised programme of events will take place throughout 2021 providing a meeting place for new investors to learn from and meet experienced investors, thus helping us to onboard new angels from across the UK.
Building Angel Syndicates will take place on Wednesday 17th November, 1pm-2:30pm. This webinar will look at the who, the what, the why and when of building out an angel syndicate, discussing them from an investor perspective as well as also explaining why it's important for a business to have support from an angel syndicate.
The webinar will explore how to find, start and develop an angel syndicate, explain how they work and talk about the need for more women angel syndicates.
The Newcastle Angel Hub is delivered by the Innovation SuperNetwork and is part-funded by ERDF. The Flight Club Series is also supported by the UK Business Angels Association.