Northern Angel Summit – Manchester
15 June , 2:00 pm

-

6:00 pm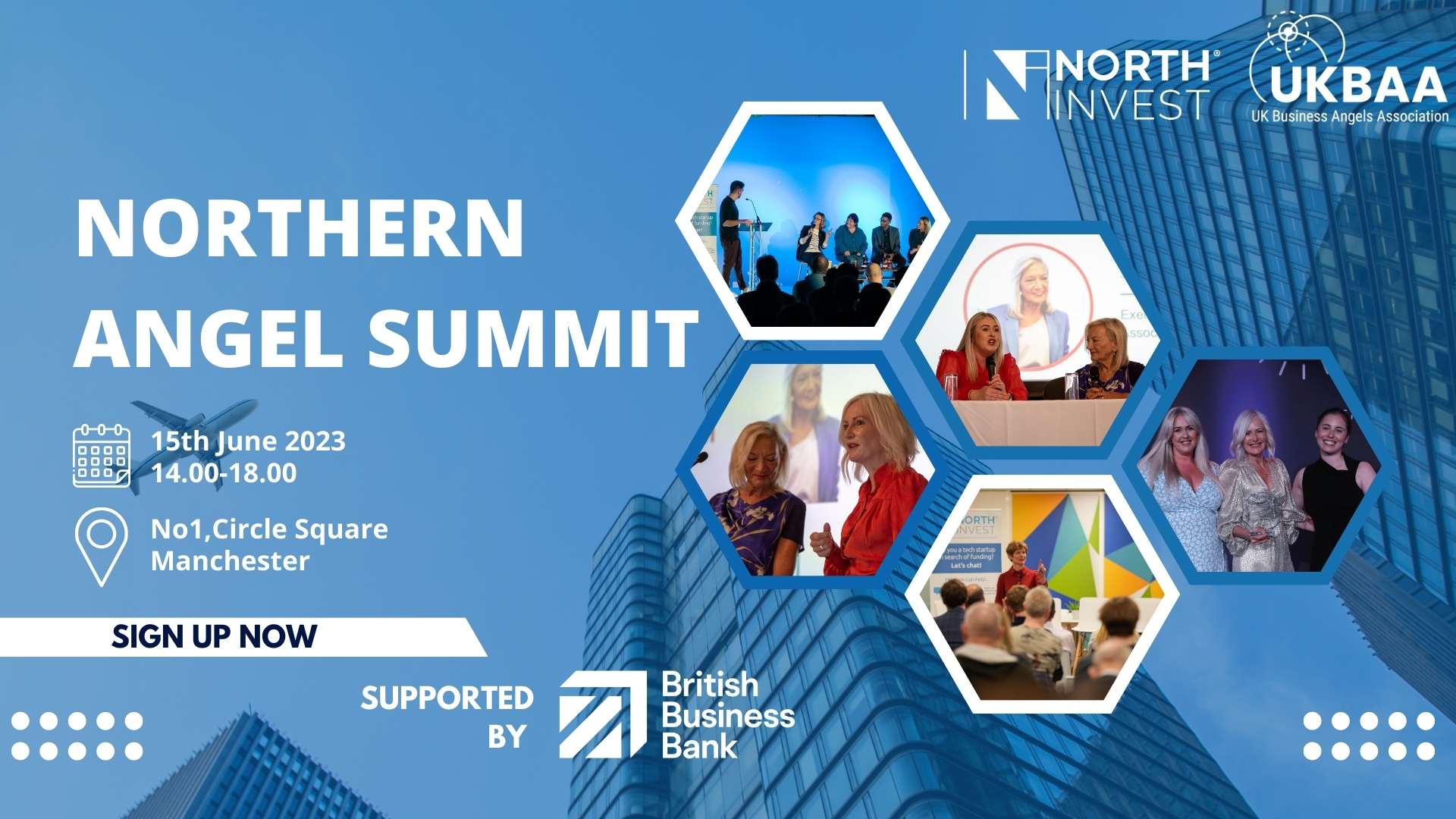 According to recent research by Beauhurst and Praetura, Northern founders are more concerned with their access to regional funding than any other region, which suggests there is a requirement for both public and private sector organisations in plugging the finance gap in the North of England.
There is thus a clear need for more angel investing capacity to be established across the regions and for angel groups and networks to collaborate further and create a connected ecosystem of support. Successfully achieving these objectives will come about faster by means of a collaborative effort, rather than a disjointed, fractured approach.
As a result, NorthInvest, the UKBAA and the British Business Bank will be hosting 3 large-scale conferences this year in Leeds, Manchester and Newcastle. These events are being held in order to discuss how we can co-create a connected eco-system of angel investors and angel groups across the regions to support more SME's to leverage funding, inspire more people to take up angel investing as well as upskill the current crop of angel investors across the Northern Powerhouse.
On the 15th June, NorthInvest will be continuing this series in Manchester, to discuss how investors and stakeholders of the North can come together to unlock investment power in the region. We'll hear from a number of high-profile speakers from the tech and investment sectors who will guide and inspire.
Don't miss out on this free event – sign up now!
Agenda TBA